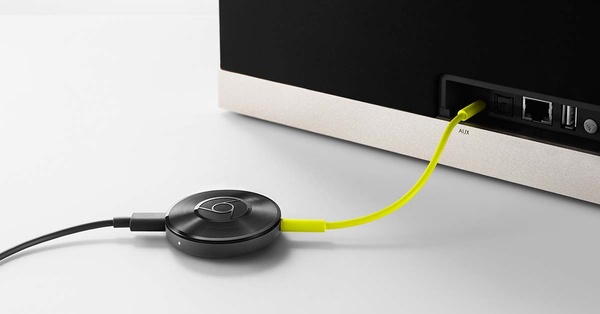 Two months after launching the Chromecast Audio, Google has already updated the features of the cast streaming hardware.
The Chromecast Audio allows you to stream your favorite music from your phone, tablet or PC directly to existing speakers as long as they have a headphone jack.
Here are the new features:

Introducing Hi-Res audio support
Close your eyes and imagine the musician is playing in the room. Today we're rolling out high-resolution audio support, which gives you even higher quality music playback using Chromecast Audio. With support of up to 96KHz/24bit lossless audio playback, you can enjoy higher-than-CD-quality audio on your existing high fidelity audio equipment.

Blast the same song in every room
Now you can easily fill every room in your home--bedroom, kitchen, living room, or wherever you have a Chromecast Audio connected--with synchronous music. Multi-room lets you group Chromecast Audio devices together so you can listen to the same song on multiple speakers.
Source:
Google