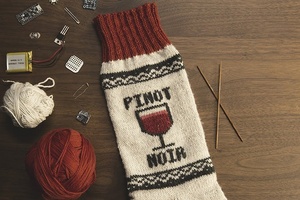 Netflix has created a new DIY guide to building a pair of "smart socks" that will know if you've fallen asleep while binging and will be smart enough to pause your show or movie if you do fall asleep.
The socks use 'actigraphy,' a method of activity monitoring that includes an accelerometer which can detect if you have stopped moving for an extended period of time. At that point, it can send a signal to your TV/set-top to pause your place. The socks also flash an LED light before pausing your viewing incase you are awake and just not moving at all for some reason.
Netflix's socks are part of their "Make It" series of DIY projects but the socks are not easy to build, even if you have some technical know-how. You need a pair of socks, an Arduino microcontroller, infrared LEDs, a battery, soldering iron and some more little components.
Check out the step-by-step guide here:
Netflix Socks