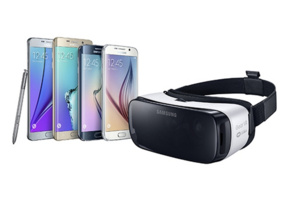 Samsung has announced that they will be opening a New York-based studio dedicated to producing "new, immersive experiences" for Samsung VR headsets.
There was not much else revealed about the studio except that Samsung already inhabits the space and the exsiting marketing team there would not be moving.
Marc Mathieu, chief marketing officer of Samsung USA, would add:
"At Samsung we love stories. And we love to help people tell stories."
Samsung has recently showed off its Gear VR headset and premiered their first virtual-reality sketch comedy series as the company tries to offer more and more content for VR early adopters.
Source:
Cnet