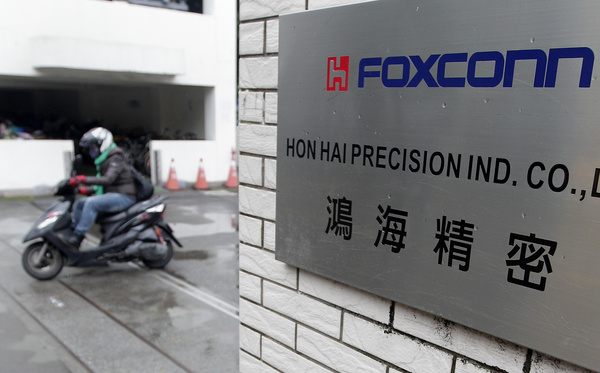 Taiwanese manufacturing giant Foxconn is looking to close a proposed deal for struggling display maker Sharp before the end of the month.
Foxconn says that they have received preferred negotiating rights and any remaining issues are regulatory and legal, which attorneys are working on.
The company offered 659 billion yen ($5.6 billion) in Sharp, nearly double the next highest offer for the company, which came from a Japanese government-backed consortium.

"We have a consensus,"
noted Foxconn CEO Terry Gou.
"The rest is a process ... I don't see a problem completing this process."
If the deal is completed it will show how desperate Gou is to acquire Sharp's technology. Before the bid, Sharp had a market capitalization of just $2 billion, has lost money for years, and has tons of debt, some of which comes due this year.
Source:
Reuters