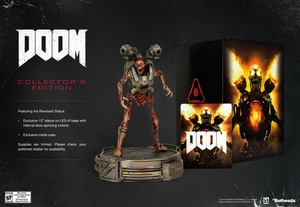 Fans that have been waiting a decade for the next 'Doom' now have a set date to get their hands on the new game.
Bethesda and id Software announced this week that the game will be available for PC, PS4 and Xbox One on Friday, May 13th. The companies also dropped a new trailer, albeit a short one, showing off the campaign mode.

Pre-orders are available now at $60 for standard and $120 for Collector's Edition (pictured) which includes a 12-inch, LED-lit statue of a Revenant demon.