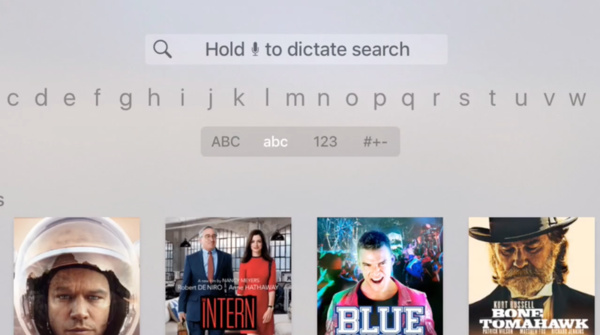 Thanks to the latest tvOS beta released this week, we have confirmation that the popular Apple TV set-top box is finally getting voice dictation - a long awaited feature.
At launch, the device only accepted text entry, despite having support for Siri. Siri is usually pretty bad, but needing to type in questions to Siri is even worse. This should fix that issue.
As of Apple tvOS 9.2 beta 3, you can now speak into the Siri remote for any text field, and the voice dictation will also support the spelling of usernames and passwords, although it probably still makes sense to type in your password to avoid mistakes.
Additionally, you can search the App Store from any page in the Apple TV interface by holding down the Siri button and speaking commands.
In non-Siri updates, the tvOS update will also allow you to group apps into folders on the Apple TV home screen, just like on your iPhone.
Source:
macRumors