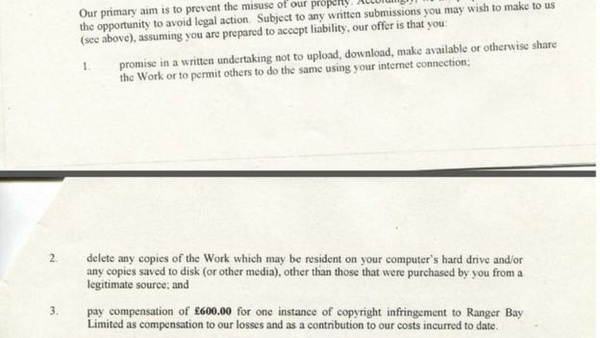 Patricia Drew, an 82-year-old great-grandmother in the UK, has received a £600 demand from copyright holder TCYK, alleging that she shared 'The Company You Keep' illegally.
Reportedly, TCYK has been sending out dozens of similar letters in the past few weeks to Sky broadband customers, accusing each of infringing copyright and demanding a settlement.
Drew responded only to say:
"I'm upset to have been accused of something I didn't do... how many other people has this happened to?"
In a statement, Sky noted:
"TCYK LLC successfully applied for a court order against Sky, which means we have been ordered to supply the details of some of our account holders that match the list of IP addresses they have identified."
It is unclear what the next step is for Mrs. Drew, who most likely had unsecured or poorly secured Wi-Fi, allowing others to get into her personal network.
Source:
BBC