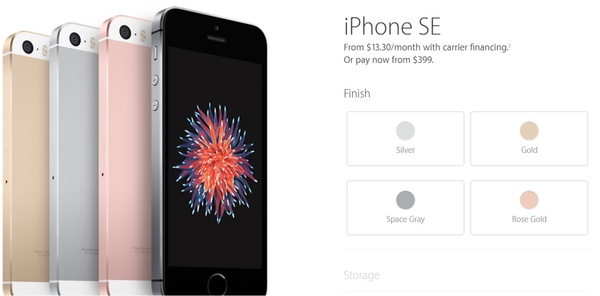 As expected, Apple used today's special event to unveil their iPhone SE.
The SE has a 4-inch display (just like the iPhone 5) but packs powerful specs that, for the most part, match that of the new iPhone 6s.
With prices starting at $399, it is cheaper than current model iPhones but you do lose at least 7/10ths of an inch in hardware screen real estate. Features include a 64-bit Apple A9 processor, an M9 GPU, a 12MP iSight camera, TouchID, 4K support, "Hey Siri" support, Apple Pay support, 802.11ac Wi-Fi and LTE and iOS 9.3.
The new (old) iPhone SE is available for pre-order on Thursday and will begin shipping on the 31st.
Source:
Apple