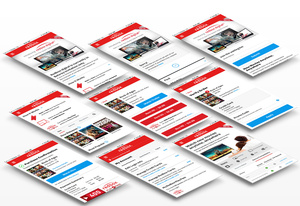 After a failed experiment closed down in 2014, DVD rental service Redbox is looking to get back into the online video streaming business.
The former service was called Redbox Instant and the new service is dubbed Redbox Digital.
Variety
has posted pictures of the logo and some features and the publication expects a closed beta to begin soon.
Redbox Instant launched in 2013 as a joint venture with Verizon, but the service gained little traction and shut down in 2014.
The new service will be different than Instant, which was similar to Netflix (subscription bundle) but Digital will be more similar to Google Play and iTunes where you can rent or download movies and TV shows.
Additionally, there are plans to integrate the service into Redbox's existing mobile apps, including extended support to smart platforms like Roku.