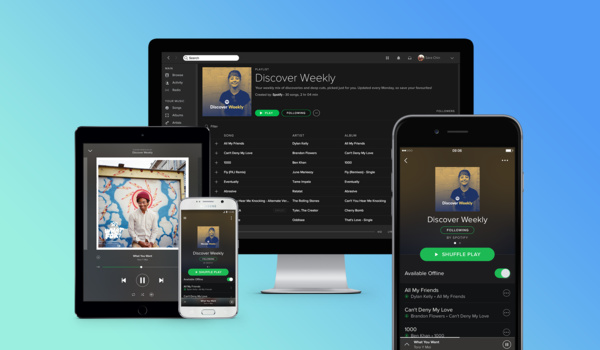 In their efforts to take on Apple Music, Spotify has raised another $1 billion, although this time the terms do not appear to be too favorable.
The streaming giant raised the convertible debt from TPG, Dragoneer and Goldman Sachs, and the money will be spent on marketing and expansion, says Spotify.
While the large raise looks great on paper for the company, the terms are a bit rough. The venture firms can convert the debt into equity at a 20 percent discount to the initial public offer price, and if Spotify does not go public in the next year, the discount increases 2.5 percent every six months. This is in addition to Spotify paying 5% interest on the debt annual and the fact that TPG and Dragoneer can sell their shares just 90 days after the company goes public, a full 90 days before Spotify's own employees.
It makes sense that Spotify would need to take money at such terms given that it is facing off directly with Apple and its nearly infinite amount of cash. The company already has 11 million paying Apple Music subscribers in just 9 months, compared to Spotify at 30 million after 7 years.
Source:
Crunch