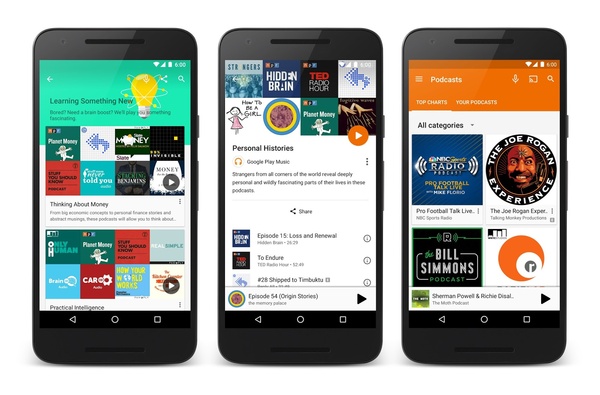 Google has officially brought podcasts to their Google Play Music streaming service.
Says Google:
"People love podcasts. In fact, these days, there are so many podcasts to choose from, it can be hard to pick which one to listen to at any given time. That's where Google Play Music comes in. Google Play Music already gives you the right kind of music for the right moment--whether you want to have fun at work, prepare for a dance party, or just need to focus--and now, that includes podcasts."
Podcasts are available on Android devices in North America, and the pods will be curated for you through how you're feeling or what you're interested in.
"Similar to our contextual playlists for music, we want to make it easy to find the right podcast--whether you're a podcast aficionado or listening for the first time,"
adds Google.
Source:
Google