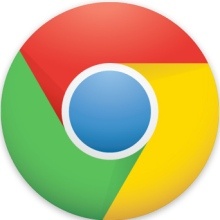 According to Adobe's Google I/O Digital Index Report, iOS users are increasingly moving from Safari to Chrome for their browsing needs.
"iPhone users have to go out of their way to download the Chrome browser,"
said Adam Lloyd, an Adobe Digital Index (ADI) analyst.
"The fact that people are actually doing so is a sign that Chrome offers an experience consumers are interested in."
After review of 600 billion site visits from mobile devices between January 2015 and March 2016, Chrome usage grew 77 percent year-over-year on Android smartphones and by 20 percent on iPhones.
ADI says users found Chrome but easier to use, and faster, than alternatives.
Source:
ZDN