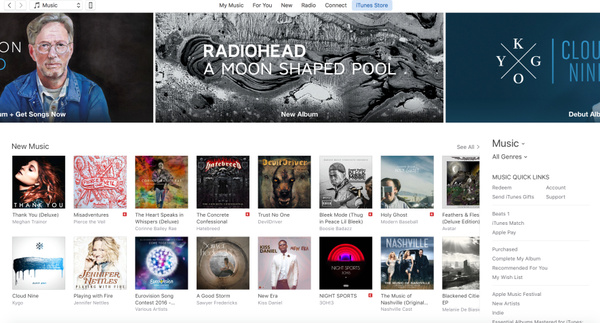 Apple has updated iTunes this week with an all-new design and a patch for a glitch that was deleting user's music files from their computers.
The problem, although rare, had some devastating consequences for users. One musician reported 122GB of music (including original tracks) disappearing without his permission. Apple responded to the growing amount of complaints, stating:
"In an extremely small number of cases users have reported that music files saved on their computer were removed without their permission. We're taking these reports seriously as we know how important music is to our customers and our teams are focused on identifying the cause. We have not been able to reproduce this issue, however, we're releasing an update to iTunes early next week which includes additional safeguards."

iTunes update 12.4 should correct the issue although Apple has confirmed they were not able to reproduce the music deletion glitch during their own internal testing, begging the question of what the patch will actually do.
Source:
TechCrunch