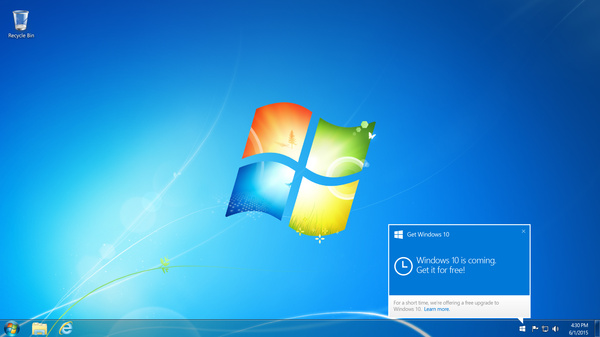 A Finnish woman turned up at Microsoft offices demanding help after a Windows 10 update rendered her computer useless.
Microsoft has come under fire for how aggressively it pushes users of older versions of Windows to upgrade to its shiny new Windows 10 consumer operating system. Some even go as far as to accuse the Redmond-based giant of deception. When users do decide to give in to the constant nagging and upgrade, they would hope for a painless transition but that hasn't always been the case.
In Finland, one lady turned up at Microsoft offices demanding to be helped after a botched attempted update from Windows 7 to Windows 10. According to reports out of Finland, she even threatened to sue the company if she wasn't helped.
Leena Aro's attempted upgrade to Windows 10 resulted in nothing more than a black screen with a spinning circle that never moved on to anything else. After failing to restore her PC to Windows 7, Aro had enough and decided to confront someone at Microsoft. Aro is a photographer and had thousands of images stored on her PC that she was naturally concerned about.
"On Monday, I went to their offices. Surprisingly, they allowed me in, when I threatened to sue them,"
she said, according to
digitoday.fi
.
The good news is that she got what she wanted, as her PC was returned to her the next day in working order, running Microsoft's Windows 7. She doesn't plan to move to Windows 10 in the near future, saying that Windows 7 is the best OS, and better than Windows 8 at least.
Microsoft's Windows boss in Finland, Tom Toivonen, has advised others in the country not to show up at Microsoft offices with their PCs and instead use the company's free helplines if they are experiencing upgrade problems.
Source:
www.digitoday.fi
(Finnish)