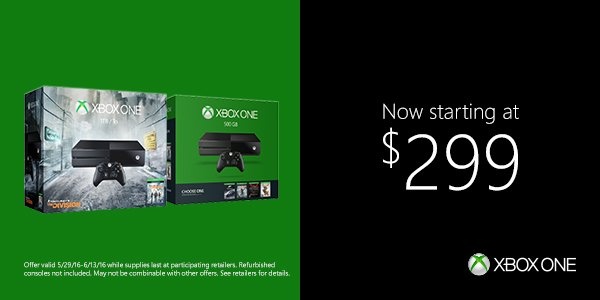 Microsoft has announced a price cut on the Xbox One console ahead of next month's E3 event, suggesting the long-rumored "Xbox 1.5" could be on the way.
Every Xbox One bundle now has a $50 discount until June 13th, the start of E3, although there is speculation the price drop will be permanent.
The rumored Xbox 1.5 will be 40 percent lighter than the current model, following the previous generation's model of offering "slim" consoles halfway through the life cycle of the console.
Spend summer vacation doing what you love--playing games on #XboxOne. Upgrade now at https://t.co/zNjaCXtS28. pic.twitter.com/GY9chwKUNm

-- Xbox (@Xbox) May 29, 2016