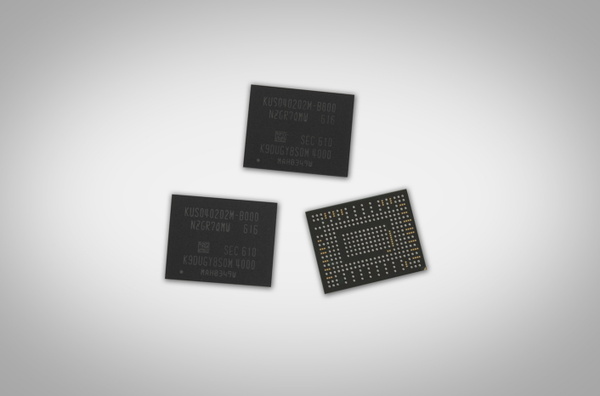 Samsung has introduced a new super small SSD that might only cover your regular postage stamp but can fit 512 gigabytes of data. This PM971-NVMe chip is sized at one hundredth of a normal 2.5 inch SSD you usually see on laptops.
Laptops are becoming smaller by the year and storage this is one of the key things holding them back. Replacing a standard 2.5 inch drive with a miniscule chip like this not only slims the laptop down but also removes some excess weight. This first of it's kind SSD NVMe chip weighs only one gram – around 60 rice grains.
Obviously Apple is one of the key partners of Samsung – as well as a competitor – and it would be (read: have been) hugely important for Samsung's SSDs to grab a deal with the Cupertino giant for their next super slim MacBook. As
Apple Insider notes
the companies are closely cooperating in SSD space already.
The next question is obviously going to be if it's fast enough for laptops. And yes, in fact, it is. Read and write speeds are 500 MB/s and 900 MB/s respectively which puts it above most SSD drives that you'd find in computers. The chip is manufactured with Samsung's V-NAND technology that packs sixteen 48-layered 256-gigabit chips, an in-house controller and DRAM into one tiny drive.
Samsung will also bring 256 and 128 GB versions available. The mass production has already begun and manufacturers will get their first chips as early as this month.