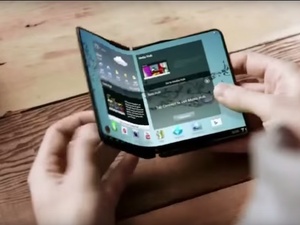 According to multiple reports, Samsung is looking into releasing two new smartphones that will have bendable screens in 2017.
Using OLED screens, one of the devices could even fold in half (like a clam shell design) and will have a "5-inch screen when used as a handset, that unfurls into a display that's as large as 8 inches, similar to a tablet."
The sources claim that Samsung has resolved any issues with making the bendable screens durable, but is now working on an interface that makes sense for such a device.
Many expect the devices to be unveiled at next year's MWC in Spain, scheduled for the first week of February.
Source:
BBG