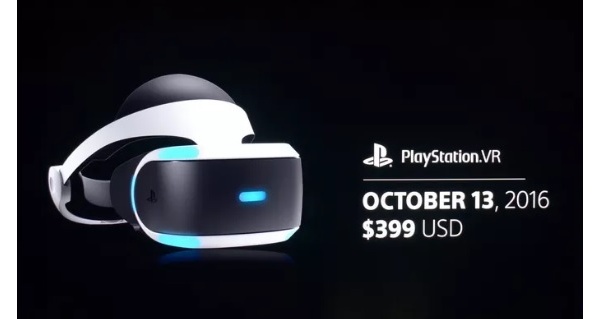 Sony has confirmed the release date for the upcoming PlayStation VR headset, October 13th.
The headset was officially unveiled at GDC this March.
At $399 for the headset, or $499 bundled with a camera and Move controllers (if you don't already own them), the device won't be cheap but so far from everything we've seen it looks truly revolutionary.
Sony says there will be 50 games available before the end of the year, putting in on par with offerings from Oculus and HTC.
Source:
Verge