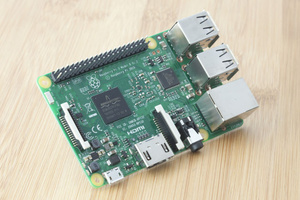 Daetwyler Holding has agreed to purchase the largest Raspberry Pi supplier, Premier Farnell, for 615 million pounds ($871 million).
The company currently supplies for power-systems manufacturers and machinery makers but has been looking to expand into other markets.
Raspberry Pis are tiny computers that cost $35 and can be loaded with different operating systems and are intended to help students learn how to code on a budget.

"The combination represents a strong strategic fit and is highly attractive,"
Premier Farnell said in the statement, and the deal valued Premier Farnell at a 51 percent premium to yesterday's closing price.
Source:
Bloomberg