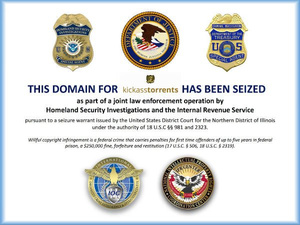 The U.S. Department of Justice has named three alleged operators of KickassTorrents in a grand jury indictment this week.
One of the men was already named after he was arrested last month by Polish authorities, while two new names have appeared. All three men are from Ukraine.
According to the DoJ, KickassTorrents was a commercial website that facilitated and promoted the reproduction and distribution of copyrighted content over the Internet without authorization of the copyright owners.
In addition to KickassTorrents, the three individuals were also linked to a number of other sites by the DoJ, including Leechmonster.com, Solarmovie, iWatchfilm.com, Hippomovies.com and Torcache.
The three men used to sites to generate millions of dollars in revenue, according to the indictment, which also details payments made for advertising to back accounts operated by the men.
Source: TorrentFreak