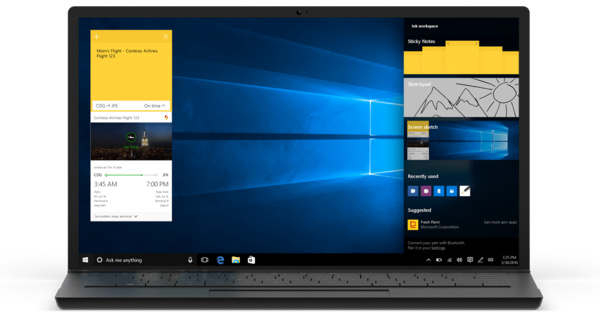 Windows 10 has definitely been one of the more successful OS launches for Microsoft and even the growth after the initial launch has been decent thanks to free upgrade for a full year. Development however continues, and some clues have been found that we might see a major update in early 2017.
A twitter user has found clues of upcoming major update in a test version of Windows 10. The update is called Windows 10 Version 1703 which would suggest March 2017 launch as Microsoft names the version after year and month of targeted launch (Anniversary Update this July was 1607).
What can we expect to see in March? Well, at this point it is unknown what kind of features Microsoft is bringing to Windows in the so called Redstone 2 (RS2) update but
according to The Verge
we might see HomeHub software which enables remote control over smart home technology. We will keep you posted of any reliable sounding rumors which we'll most probably get during the upcoming months.
RS2 = Windows 10 Version 1703

-- WalkingCat (@h0x0d) 14. lokakuuta 2016