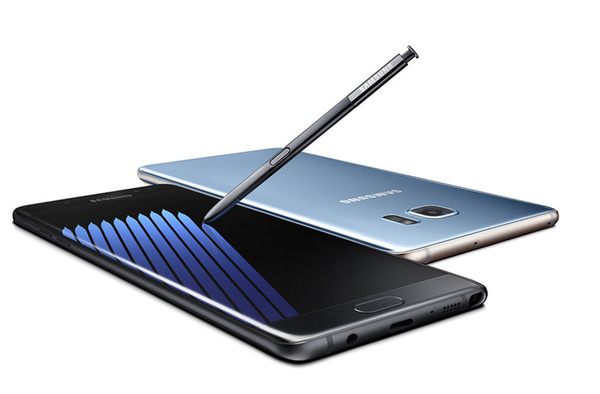 Samsung's fiasco with the Note7 reached new heights when couple days ago US Department of Transportation banned all Note7s from all flights. Now it is illegal to carry a Samsung Galaxy Note7 to an airplane whether it is on or off.
The smartphone has a battery problem which can result in a fire which is obviously a huge hazard in a plane. Washington Post
reports
that Samsung is now setting up booths at airports to get more defect phones off the market and make sure people won't be fined for taking a prohibited item on board.
Samsung will be helping customers that still haven't returned their Galaxy Note7 even after two recalls and tons of media coverage. Samsung had to cancel the smartphone model's production and sales altogether after failing to relaunch late last month.
The booth are located before the TSA security screening and offer to copy your data to a new phone. Unfortunately Samsung probably won't be offer replacements from other manufacturers so you might have to choose a Galaxy S7 to enter your flight. Then again there are far worse options than the S7.