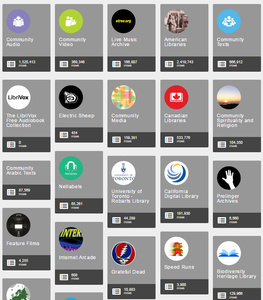 Archive.org has cited the U.S. President Election result as a reason why it plans to open a backup site in Canada in order to protect its library.
Opening with a reminder that the history of libraries is one of loss, Archive.org details its plan to setup a second operation outside of the United States in order to protect its content. The Web archive stores billions of copies of webpages and archives content from 300 million websites every week, making it possible for Internet users to go back in time to view webpages as they were years ago (sometimes up to 20 years).
It also archives more than 3 million e-books, old software, games and audio recordings. The Political TV Ad Archive is often users by journalists when fact checking political candidates.
"On November 9th in America, we woke up to a new administration promising radical change. It was a firm reminder that institutions like ours, built for the long-term, need to design for change," the archive.org announcement reads.
"For us, it means keeping our cultural materials safe, private and perpetually accessible. It means preparing for a Web that may face greater restrictions."
Read more from
Archive.org