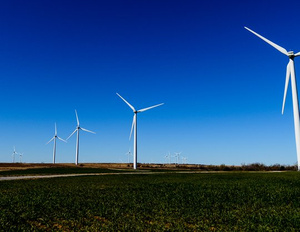 Google's operations around the globe will be powered by renewable sources of energy by next year.
It will reach 100% renewable energy usage for its global operations, including its energy-gobbling data centers and its offices. Google is the world;s largest corporate buyer of renewable power, with commitments reaching 2.6 gigawatts (2,600 megawatts) of wind and solar energy.
The cost of wind and solar energy has decreased 60 percent and 80 percent, respectively, in just six years, according to Google. Its renewable energy purchase commitments to date result in infrastructure investments of more than $3.5 billion globally.
"Operating our business in an environmentally sustainable way has been a core value from the beginning, and we're always working on new ideas to make sustainability a reality," wrote Urs Hölzle, Senior Vice President or Technical Infrastructure, Google.