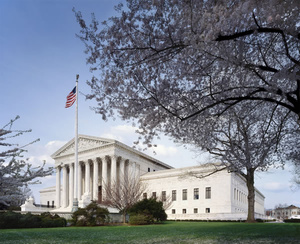 Samsung was handed a major win in its global patent fight with Apple over its Galaxy smartphones and tablets.
Earlier this week, the U.S. Supreme Court sided with Samsung, dismissing a $399 million ruling against the South Korean firm in a case over alleged patent infringement in the design of several of Samsung's Galaxy-branded smartphones and devices.
In an 8-0 decision, the Supreme Court threw out an appeals court ruling that ordered Samsung to pay $399 million to Apple. The ruling, written by Justice Sonia Sotomayor, found that a patent violator does not have to pay out the entire profit from the sales of products that used infringing design elements, if the infighting designs only covered certain components.
Samsung and Apple will return to court once again, as the case has been sent back to the U.S. Court of Appeals for the Federal Circuit in Washington.
In response, Samsung lauded the ruling as a victory for those who promote creativity, innovation and competition, while Apple said it remains confident that the lower courts will send a powerful signal that
"stealing isn't right."
Source:
Reuters