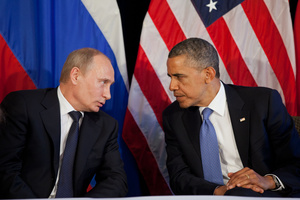 U.S. President Barack Obama has ordered intelligence agencies to conduct a full review of cyber attacks and foreign interference in the run up to the Presidential election.
In October, the U.S. Intelligence Community (USIC) accused the Russian government of directing the compromise of e-mails belonging to U.S. persons and institutions, with the hacking of the Democratic National Committee (DNC) being the most significant breach.
The hacked information made its way to several organizations, including Wikileaks, and then was published for public consumption.
Lisa Monaco, Obama's homeland security adviser, said the President has made it clear he wants the report to be completed and presented before he leaves office on January 20, 2017.
"The president has directed the intelligence community to conduct a full review of what happened during the 2016 election process ... and to capture lessons learned from that and to report to a range of stakeholders, to include the Congress,"
Monaco said, reports the Reuters News Agency.
This is not the first time that a Presidential election has been subject to such attacks. In 2008, the campaigns of both then-Senator Barack Obama, and Senator John McCain, were subject to cyber attacks believed to have originated in China.
Sources & Recommended Reading:
Obama orders review of 2016 election cyber attacks: www.reuters.com
Homeland Security Statement on Russian Hacking, October 2016: www.dhs.gov
Image Source: www.whitehouse.gov (Photo by Pete Souza)