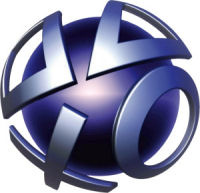 A group of hackers that recently took down Tumblr have threatened to attack gamers next. The group called R.I.U. Star Patrol has said that the next targets are online console gaming services from Microsoft and Sony.
The Distributed Denial of Service (DDoS) attack on Tumblr earlier this week took the service down for a couple hours. R.I.U. Star Patrol, a group that is apparently newly formed or not previously active in hacking, took credit for the attack. Now the group told in a
YouTube interview
with Gaming news site 7421Max that it is planning to shut down Xbox Live and PlayStation Network.
Not only are they attacking two extremely popular gaming services, they plan to execute the attack on Christmas day. The group says there are no motives outside of just having a little bit of fun.
If the DDoS attacks do take down the services it is certainly not going to be fun for thousands of people opening their presents and finding a new online game. One can only hope that Sony and Microsoft have taken all the necessary measures to ensure working services to the best of their abilities.
PlayStation Network and Xbox Live were taken down on Christmas 2014 by a group called Lizard Squad.