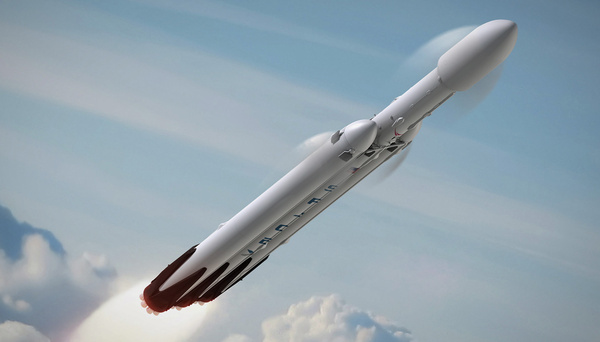 SpaceX is planning to fly private citizens beyond the Moon next year, according to chief executive Elon Musk.
According to the rocket firm, two private citizens have already paid a significant deposit for a trip that would see them fly out to the orbit of the Moon and return. Initial training and health probes will be begin later this year.

The private citizens will ride atop a Falcon Heavy rocket, which is set for a demonstration flight in 2017. Dragon v2 (or Crew Dragon), which is SpaceX' human-rated capsule, will hold the passengers for the journey.

SpaceX will demonstrate the Crew Dragon later this year, and then intends to fly American astronauts to the International Space Station (ISS) on contract from NASA. The firm is currently contracted to perform an average of four Dragon 2 missions to the ISS per year, three carrying cargo and one carrying crew.

"Once operational Crew Dragon missions are underway for NASA, SpaceX will launch the private mission on a journey to circumnavigate the moon and return to Earth," SpaceX announced.



"Lift-off will be from Kennedy Space Center's historic Pad 39A near Cape Canaveral – the same launch pad used by the Apollo program for its lunar missions. This presents an opportunity for humans to return to deep space for the first time in 45 years and they will travel faster and further into the Solar System than any before them."