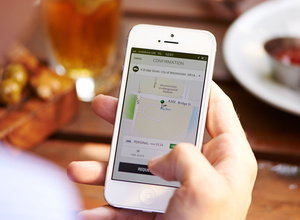 A High Court ruling against Uber in the UK could cost the firm some of its drivers in London.
Uber has roughly 30,000 drivers operating in London, which has caused no shortage of tension between the firm and the traditional black cab drivers in London.
In October, Uber lost another case when a tribunal ruled that it had to provide two of its drivers with at least minimum wage and also holiday pay.
This time Uber was fighting against proposals from public body Transport for London (TfL) which wants to enforce a standard for English reading and writing skills for drivers that the company believes is too high.
High Court Judge John Mitting ruled that TfL is entitled to require private hire drivers demonstrate English language compliance.
"Writing an essay has nothing to do with communicating with passengers or getting them safely from A to B,"
Uber's General Manager in London Tom Elvidge said, reports the
Reuters News Agency
.
"We intend to appeal this unfair and disproportionate new rule."