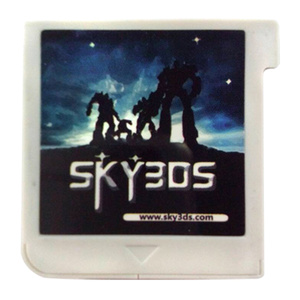 Nintendo of America has won a key case against the distributor of modchips and circumvention tools for the Nintendo 3DS handheld console.
A federal court in Canada ruled in favor of Nintendo of America in a case against Go Cyber Shopping Ltd. involving the sale of flash carts that can enable the circumvention of anti-piracy measure and boot counterfeit games. Nintendo even went as far as to accuse the GCS founder of boasting about his activities on social media.

CGS maintained that such flash carts and other devices can be used to boot homebrew code, which could be games or apps that are written by enthusiasts. Those apps couldn't otherwise run on the device unmodified, but there is also a legal route to develop games for the 3DS.

The court awarded Nintendo $12.76 million (CAD) against Go Cyber Shopping Ltd., including $1 million in punitive damages. This is the first case of its kind to test anti-circumvention provisions in Canadian law.

"Nintendo continues to be a leader in bringing innovative gaming platforms and software to our fans and millions of gamers across the globe," said Devon Pritchard, Nintendo of America's General Counsel and Senior Vice President of Business Affairs.



"Nintendo has an established track record that demonstrates our resolve to protect our iconic characters and franchises. We will continue to protect the creative works of our developers and vigorously enforce our intellectual property rights against those that attempt to steal or misuse them."