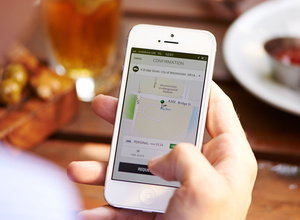 Responding to new taxi regulations in the country, Uber is halting its services for Danish customers while it negotiates with the government.
Uber claims that more than 300,000 people use its app in Denmark, and that there are more than 2,000 Uber drivers operating in the country. It will have to suspend its services however, due to the introduction of new regulations for taxis.
"For us to operate in Denmark again the proposed regulations need to change. We will continue to work with the government in the hope that they will update their proposed regulations and enable Danes to enjoy the benefits of modern technologies like Uber,"
the firm
said in a statement
.
The new regulations will mean all taxis operating in Denmark must have fare meters in the vehicle, and seat sensors.
Uber has come up against multiple regulatory walls around the world as it expands its service. It is typically opposed by traditional taxi drivers and even its own drivers have won judgements against it on their rights as workers.