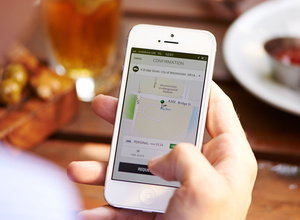 Uber's controversial use of 'Greyball' to evade regulators and law enforcement is now the subject of a criminal investigation, according to a report.
Greyball would tag certain users and show them a different version of the standard app. Tagged users would see false data about the location of nearby Uber vehicles. Using Greyball, Uber protected itself and its drivers from fraudulent activity and also to prevent drivers from potential physical harm.
However, the same system was reportedly used to thwart regulators. The system identified local officials and would make it impossible for them to hail a real Uber ride. This was allegedly done to protect drivers from fines or from having their cars impounded.
In December 2014, Uber allegedly used Greyball to evade 16 Portland Bureau of Transportation officials, denying them dozens of rides, according to the
Reuters news agency
.
It has now cited sources in reporting that the U.S. Department of Justice has launched a criminal investigation into Uber's use of Greyball.