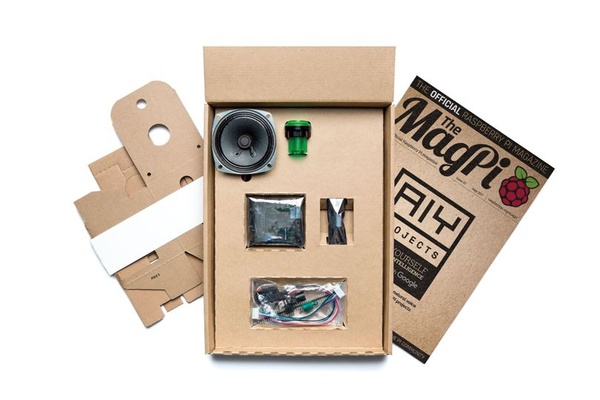 Raspberry Pi is where many ingenious gadgets of the future take their first steps. An affordable and very versatile platform allows tons of creativity and possibilities in molding your own gadgets.
Now Google is making the RasPi a little smarter.
The new edition of the official Raspberry Pi magazine MagPi includes a new type of accessory for the Raspberry Pi which lets you integrate Google's Assistant to your creation. In essence it's a piece of technology from Google Home that can be inserted into a Raspberry Pi 3, Pi Zero or Pi 2.
Obviously in addition to the actual Voice HAT, which stands for Hardware Accessory on Top, board the addon includes a speaker and a microphone for both delivering the voice commands as well as hearing the responses. You also get all the necessary wires.
The companies have coined a term Artificial Intelligence Yourself, or AIY, that describes the aim to make AI more accessible to hobbyist and homebrew software creators.
Unfortunately at this point the Voice HAT is only available with the MagPi magazine, and is
sold out
, but Raspberry Pi has told
Wired
that it might release it separately. That would seem smart, at least after the HAT has done its job and attracted more subscribers.