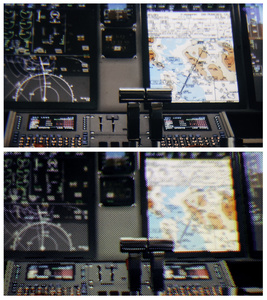 Staffed by employees formerly of Microsoft, Nokia, Intel, Nvidia and Rovi, Varjo promises a dramatically improved VR experience.
Varjo (Finnish for 'Shadow') emerged from stealth today to detail its upcoming VR headset, codenamed "20|20", and the improvements it will offer on existing (and still pending) products from rivals in the space. It is selling its product as the world's first Human eye-resolution headmounted display.
With a dramatically improved effective resolution, Varjo is making big promises for its products in Virtual Reality, Augmented Reality and Mixed Reality (VR/AR/MR) realism, citing its patented technology that "replicates how the human eye naturally works, creating a super-high-resolution image to the users gaze direction."
While offering the same 100° field of view as Oculus and HTC's Vive, it bumps the effective resolution to 70 MP, from 1.2 MP.
"Varjo's patented display innovation pushes VR technology 10 years ahead of the current stateof-the-art, where people can experience unprecedented resolution of VR and AR content limited only by the perception of the human eye itself," said Urho Konttori, CEO and founder of Varjo Technologies.
"This technology, along with Varjo VST, jump-starts the immersive computing age overnight – VR is no longer a curiosity, but now can be a professional tool for all industries."
Varjo : Redefining Reality from Varjo on Vimeo.
This technology will be shipping in Varjo-branded products specifically for professional users and applications starting in late Q4, 2017.
For more images, see
www.varjo.com/media