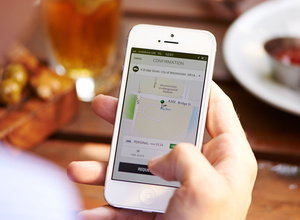 Uber founder Travis Kalanick is resigning as chief executive officer under investor pressure, following a slew of controversies that rocked the ride-hailing firm.
The
New York Times
cites two anonymous sources close to Uber in reporting that Kalanick resigned as CEO on Tuesday from the company that he co-founded in 2009 and helped build into the global operation it is today. Investors had reportedly sent Mr Kalanick a letter demanding that he step aside.
"I love Uber more than anything in the world and at this difficult moment in my personal life I have accepted the investors request to step aside so that Uber can go back to building rather than be distracted with another fight,"
Mr. Kalanick said in a statement.
Kalanick will remain on Uber's board of directors. He had previously committed to changing Uber's corporate culture from the inside as the company experienced a slew of controversies.
Allegations of sexual harassment at Uber surfaced earlier this year prompting an internal investigation into the firm's culture. On top of that, a federal probe has been launched into 'Greyball', a software tool Uber is alleged to have used to help drivers avoid law enforcement or regulations.
A former Uber employee, Anthony Levandowski, is also accused of stealing trade secrets from Waymo, another previous employer.
Source:
New York Times