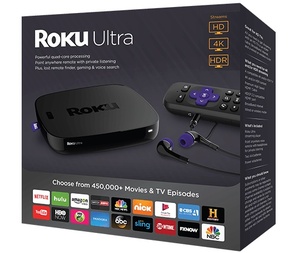 A Mexican tribunal has upheld a ban on the import of Roku streaming devices in the country, citing piracy.
Cable TV provider, Cablevision, had successfully managed to have the import and sale of Roku streaming devices banned in the country on the grounds that some owners are using them for illegal television streaming. Roku did manage to have that order suspended for a few days, but has now suffered another setback.
This week, a Mexico City tribunal upheld the initial import ban, keeping it illegal to sell devices from California-based Roku in the country.
"Cablevision cannot allow the content that it licenses from domestic and foreign companies to be illegally used,"
Cablevision spokeswoman Maria Eugenia Zurita told
Reuters
.
"We would also like Roku Inc to better supervise the use of its software so that it's not used inappropriately."
Roku devices are set-top media boxes that are intended to be used with Netflix, Hulu, Amazon, Starz and plenty of other legal streaming services on the Internet. In recent years, such devices have fueled a growth in cord-cutting, the practice of dropping cable and satellite television services in favor of online streaming services.
Not all services are legal, of course, and devices can be modified and configured to access illegal streaming services. According to the Reuters report, Roku owners in Mexico are frequently contacted by providers of illegal television streaming services offering them cheap packages of hundreds of television channels, without appropriate permission and licensing.
Roku does not advertise its products for illegal use, and rulings that ban digital media products due to their misuse by some customers could have terrible consequences. Roku is keeping optimistic about the future of its products in Mexico, however.
"Today's decision is not the final word in this complex legal matter, and it is not expected to prevent consumers from purchasing Roku products in Mexico at this time,"
Roku General Counsel Steve Kay said.