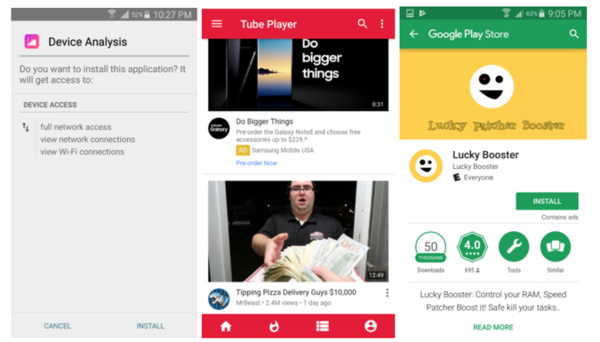 Google has removed hundreds of apps from the Play store after they were found to hijack devices for the use of the WireX botnet.
The apps appeared to be normal common apps, providing abilities such as media playback and system resource and storage management. In reality, they would use the device to take part in DDoS attacks against targets online.
Akamai has been credited with discovering the WireX botnet after a client was targeted. It then went on to cooperate with security staff from competitors to try to solve the problem. During this cooperate effort, hundreds of apps available through the Play store were found to be bogus and malicious.
Google removed over 300 apps from the Play store so far and they are being removed from affected devices too. An estimated 70,000 devices in over 100 countries have been compromised already.
Some affected devices have also been hit by ransomware attacks.
Read More:
Akamai