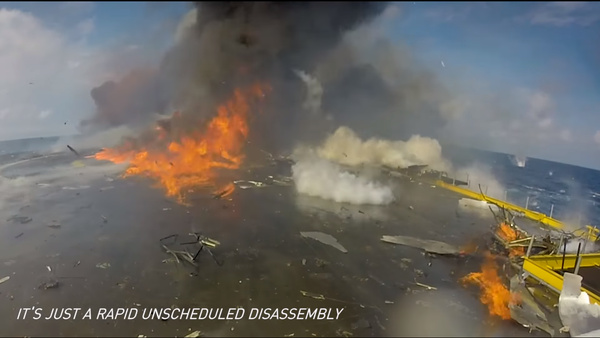 SpaceX shared an amazing video this week that can only be described as an official blooper reel for its Falcon 9 landing attempts.
The rocket firm routinely lands the booster (first stage) of the Falcon 9 rocket after it is separated during flight. SpaceX will attempt a landing except in cases where the payload is too heavy to leave enough fuel for the burns required for re-entry and landing.

It wasn't a success from day one however. Before SpaceX made landing an orbital rocket booster a routine operation, it witnessed its boosters explode ("rapid unscheduled disassembly!") and violently crash to the Earth for one reason or another. With each failure, the rocket firm gained valuable information to help to fine-tune the landing process.

While it probably was frustrating for SpaceX employees each time something went wrong, it has led to one spectacular video showing all the ways SpaceX recommends that you don't try to land a rocket booster!

Have a look at what they came up with!