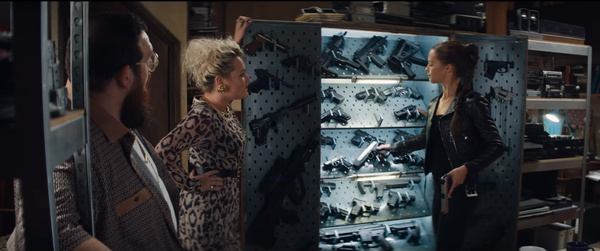 Lara Craft to return to the cinema screens with Oscar winner Alicia Vikander in the leading role.
Warner Bros has released the first official trailer for the upcoming Tomb Raider reboot. Alicia Vikander (Ex Machina, The Fifth Estate, The Danish Girl) replaces Angelina Jolie in the role of Lara Croft, as she explores an island off the coast of Japan while investigating the mysterious disappearance of her father.

Vikander is flanked by Dominic West (The Wire's 'McNulty', 'Theron' in 300) and Walton Goggins (The Hateful Eight), and is directed by Roar Uthang. Geneva Robertson-Dworet penned the screenplay. This movie adaption is based on the 2013 reboot of the video game series.

The trailer teases plenty of action as Croft battles an organization called "Trinity" and discovers a mythical tomb her father had previously revealed.

The reaction to the trailer has been mixed so far, which is understandable given Hollywood's abysmal track record of adapting beloved video game franchises for the big screen.



Check out the trailer.