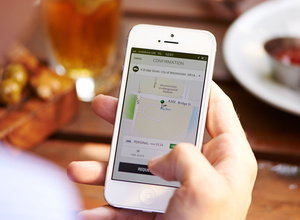 Ride-hailing service Uber will not be issued a new license to operate in the city of London after its current license expires on September 30.
The decision was made by Transport for London (TfL) and affects over 40,000 Uber drivers and an estimated 3.5 million passengers. According to the TfL, the decision was made for public safety and security reasons. London mayor, Sadiq Khan, backed the decision publicly.
"I fully support TfL's decision - it would be wrong if TfL continued to license Uber if there is any way that this could pose a threat to Londoners' safety and security,"
Khan said
.
Uber said it will appeal the decision, and added that it signals to the world that London is far from being open, and is
"closed to innovative companies."
"By wanting to ban our app from the capital, Transport for London and the mayor have caved in to a small number of people who want to restrict consumer choice,"
said Tom Elvidge, general manager for Uber in London.
"If this decision stands, it will put more than 40,000 licensed drivers out of work and deprive Londoners of a convenient and affordable form of transport. To defend the livelihoods of all those drivers, and the consumer choice of millions of Londoners who use our app, we intend to immediately challenge this in the courts."
Uber will be able to continue operating in London while an appeal is processed.