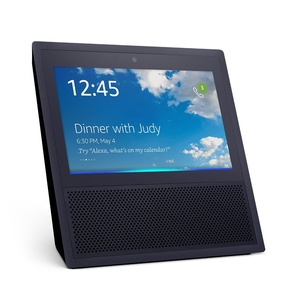 Amazon was the first company to hit the smart speaker out of the park. With their newest addition, Echo Show, it tries to elevate the smart speaker with visual "answers." However, it has faced a major setback.
The main selling point of the new Echo Show is of course its beautiful screen. It displays all kinds of information but extends Alexa's skills to showing video content that is not possible to simply narrate on a traditional smart speaker.
Unfortunately it is no longer able to use the largest database of video content in the world.
Since yesterday afternoon Amazon's Echo Show has not been able to receive videos from YouTube. Amazon has told
The Verge
that Google removed the support for Echo Show without informing them or the customers about the reason.
Up until yesterday at around 3pm you could have searched for your favorite Chicken Alfredo video recipe on YouTube by asking Alexa but now Echo Show simply says "Currently, Google is not supporting Youtube on Echo Show." According to Google this is due to Amazon violating "terms of service, creating a broken user experience" but it's hard to say who to believe.
It is clear, however, that it's an unfortunate event for the customers who are missing one of the key features. After all you won't be watching The Grand Tour on Echo Show's 7 inch display – Prime Video is obviously still available – but you might need it for short DIY videos on YouTube.