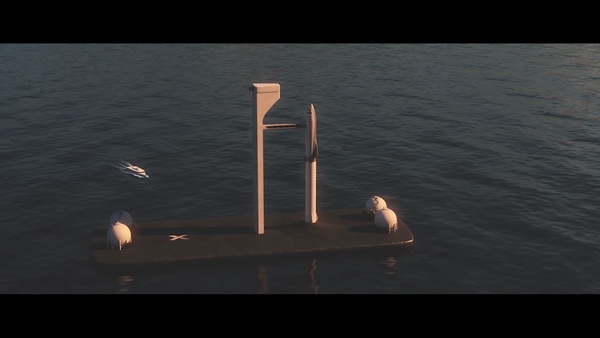 Space geeks garthered this week in Adelaide, Australia as the International Astronautical Congress 2017 had its liftoff on Monday. On Thursday Elon Musk spoke in front of the media and a crowd of space travel enthusiasts.
The SpaceX frontman's speech included revisions of plans to colonize Mars and to setting up a Moon base but perhaps the most intriguing idea came in the form of intrastellar travel. This was the concept of a new rocket, named BFR – of course.

The Big Fucking Rocket is Elon Musk's newest vision of space travel but even though it could travel back and forth to the Moon, delivering ISS some mac n' cheese while at it, according to Musk it would revolutionize traveling within our planet.

Tesla and SpaceX billionaire suggested that it could be as inexpensive as a plane ticket and would travel from New York to Shanghai in 30 minutes. Or anywhere else on the same planet within an hour.

How is this all possible, you say? Well, if one chooses to believe Musk, the BFR is as reliable as an airplane and can function normally even if one of its six Raptor engines shuts off. It is also fully reusable so most of the costs would come from fuel.



Of course BFR is a far-off idea still. SpaceX has yet to launch even the Falcon Heavy, which is minuscule compared to the aptly named rocket. If, however, Musk is more correct about this than, say, about Hyperloop, then we indeed might have something that would change traveling forever.