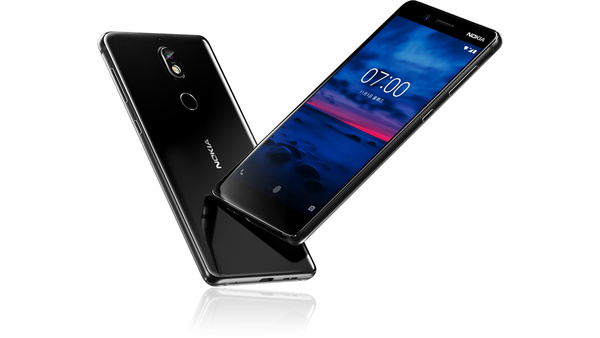 The Finnish phone brand, known for its indestructible phones back in the day, was revived last year. Company behind the Nokia branded smartphones, HMD Global, has so far released five Android phones, but there's a new one coming soon.
The release party is held in India next week, and it's still unknown which device the company will unveil. There are a few options after releasing Nokia 3, Nokia 5, Nokia 6, Nokia 7 (the one in the picture), and Nokia 8. Obviously that leaves at least five options if you just look at the numbers, but a few of them have been rumored more than others.

Nokia 4 or Nokia 1 haven't really been in the rumor mill much at all and you can probably scrap those. Nokia 9, a new super high-end flagship, has been rumored but it might be too soon after Nokia 8 release so it is more likely that it will be the Nokia 2.

Nokia 2 would be the cheapest of the bunch which would probably mean a relatively small 720p screen and especially a really low price point. While previously India as a release place would suggest a cheap phone, that isn't necessarily the case anymore. So it could be that there's a more high-end phone to come, perhaps something about the recently unveiled Nokia 7, which is a higher mid-tier smartphone.



Well, I guess we'll just have to wait a week and see.