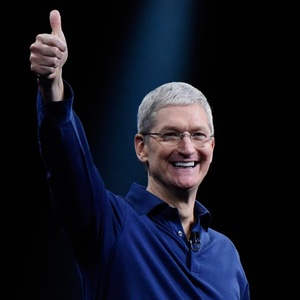 Apple released the earnings report of the last quarter of fiscal year of 2017 yesterday, and if you've seen how the stock market responded you might already have an inkling to what kind of results Apple unveiled.
The revenue increased 12% year-over-year to $52.6 billion and the Cupertino giant racked in a whopping over $10 billion in net profits, an increase of nearly 20% from fall last year.

All this after a rather slow start for the new iPhones as the iPhone X hit the stores officially only today. The iPhone 8 and 8 Plus haven't been flying off the shelves quite like its predecessors but seems like that hasn't made much of a difference. Apple still increased the iPhone numbers over last year albeit a small bump.

Apple's Mac sales improved surprisingly well. A 25% increase in Mac revenue was only topped by 34% and 36% revenue growth in services and "Other Products" respectively. Other products includes the likes of Apple TV and Apple Watch.

Also iPhone's 2% YoY growth was bested by iPad's growth numbers, 14%, but you can expect better iPhone results in the first quarter of the next fiscal year with iPhone X first sales numbers.



Expectations for the holiday quarter are high as iPhone X joins the already impressive repertoire. According to the company the revenue should be somewhere between $84 billion and $87 billion. That would be first time in Apple's history over $80 billion.