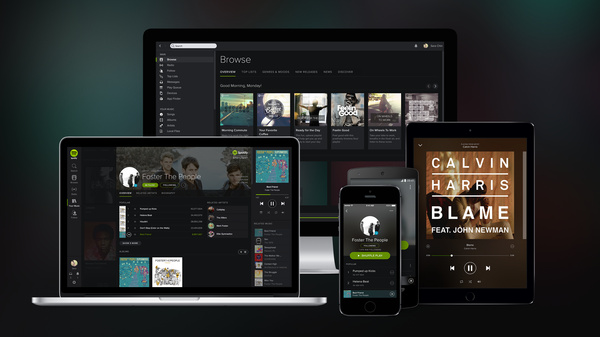 Music streaming giant Spotify was hit with a $1.6 billion copyright lawsuit for allegedly streaming thousands of songs without permission.
Wixen Music Publishing Inc filed the lawsuit against the Swedish streaming service last week in a California federal court. The lawsuit alleges that Spotify failed to negotiate a direct or compulsory license that would allow it to reproduce and distribute songs for which Wixen is an exclusive licensee.
Among the catalog of songs that Wixen alleges Spotify illegally distributed are "Light My Fire" by the Doors, and "(Girl We Got A) Good Things" by Weezer.
According to the lawsuit, Spotify outsourced work to a third party, Harry Fox Agency, which Wixen alleges was
ill-equipped to obtain all the necessary mechanical licenses
.
Spotify counts more than 140 million users, 60 million of whom are paying customers, as of mid-2017. It is planning a stock market listing this year.