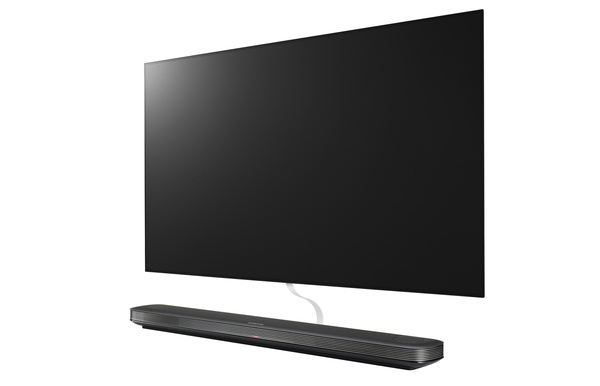 The South Korean consumer electronics firm will put its new 88-inch screen with 16 times more pixels than Full HD on display in Las Vegas.
It is the largest OLED display in the world with the highest resoltuion, packing 33 million pixels onto the 88-inch display. To put that into persective, it is sixteen times more than Full HD (1920x1080) and four times more than Ultra HD (3840x2160).
To increase the resolution of the display it is necessary to reduce the size of each pixel and in turn aperture ratio, which results in a reduction of brightness. However, self-emissive OLEDs are less affected by aperture ratio and so are optimal for higher resolution.
By contrast, an LCD display would need improved backlights to compensate for the drop in brightness, increasing material cost and power consumption.
OLED displays also remain comparatively light when the resolution is kicked up, whereas LCD screens can be anticipated to increase in weight.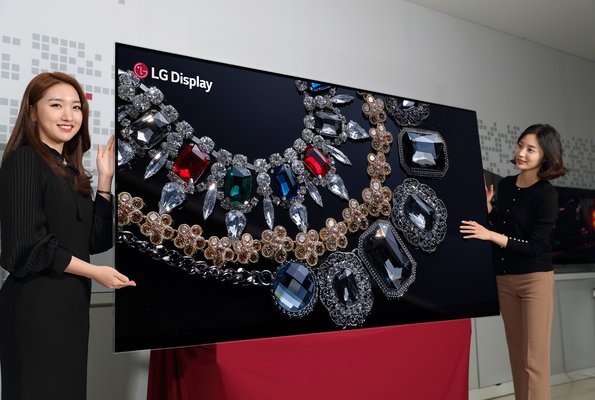 "The successful development of the world's first 8K OLED display is a milestone for the 8K era and underscores the exciting potential of OLED,"
said In-Byung Kang, Executive Vice President and Chief Technology Officer at LG Display.
"OLED is clearly a next-generation technology leader and for this reason, LG Display is accelerating its research and development into OLED so that we can provide differentiated products to customers and markets."
The 88-inch 8K OLED display can be seen at LG Display's booth (#N 228) in the North Hall Meeting Room of the Las Vegas Convention Center during CES this month.