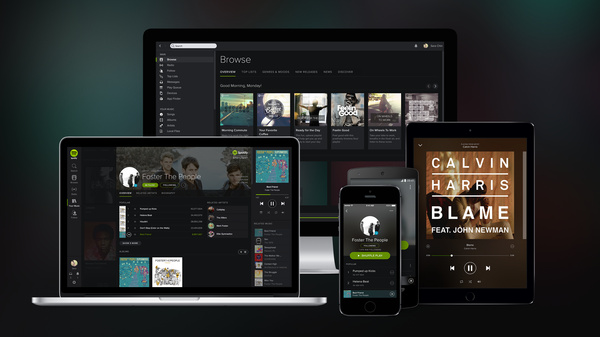 The world's leading music streaming service has filed for an initial public offering with U.S. regulators, eyeing a direct listing in Q1 2018.
The
Reuters news agency
cited sources familiar with the matter in reporting that Spotify made the confidential filing with the U.S. Securities and Exchange Commission on Wednesday. Last year, Spotify was valued at around $19 billion.
Spotify counts more than 140 million users, 60 million of whom are paying customers, as of mid-2017.
It will proceed with the direct listing despite being the target of a whopping $1.7 billion copyright lawsuit. Wixen Music Publishing Inc filed the lawsuit against the Swedish streaming service last week in a California federal court.
The lawsuit alleges that Spotify failed to negotiate a direct or compulsory license that would allow it to reproduce and distribute songs for which Wixen is an exclusive licensee.
Spotify offers a catalog of more than 30 million songs to subscribers.