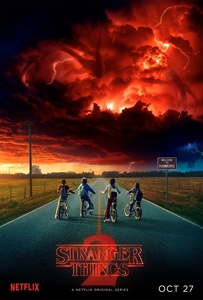 Streaming giant Netflix added a record number of new subscribers to its service in the fourth quarter of 2017, which it has credited to investment in original content.
Netflix now has more than 117 million paying subscribers for its service, the majority of whom are now located outside the United States. In the fourth quarter of 2017, Netflix added a record 8.3 million subscribers, of which 6.36 million were international subscribers.
The firm recorded revenue of $3.3 billion during the quarter which is up almost a third compared to the same period of 2016. Profits were reported at $186 million,
up almost 300 percent
year over year.
Netflix is crediting the good news with its investment in original content. New seasons of hit shows including Stranger Things, the Crown, Black Mirror and investments in new films such as Bright (starring Will Smith) provided Netflix with a strong line up for the past few months. It also has to be noted that Netflix did increase its prices during the quarter.
The service is now available in more than 190 countries around the world and is investment more in local content.