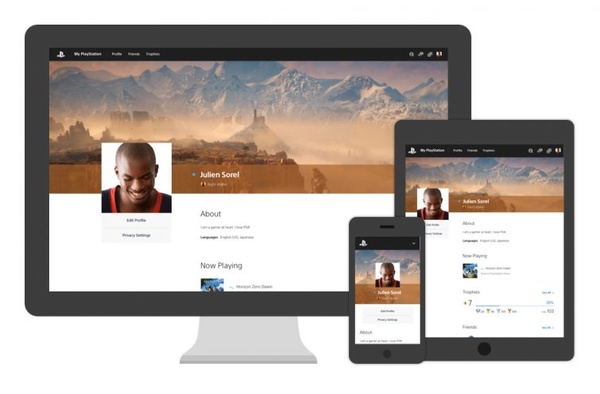 'My PlayStation' is the new social destination on the Web for your PlayStation profile.
You can now login to the official PlayStation website and access My PlayStation from a link in the top right corner. This will bring you to a Facebook-like (though much more minimalist in appearance) profile. From here, you can access key PSN features from your web browser; Find friends, edit your PSN profile, view Trophies and more.

Previously you would have to do these things from your PS4 console or from an app on a mobile device. My PlayStation works with most major web browsers on Windows 10, MacOS 10, iOS 10 or above, Android 5 or above.

You can view your own Trophies and compare to those of your contacts, or send direct messages, too.

My PlayStation on the web is very minimalist and blank in appearance for the time being, but Sony promises it will continue to enhance and add more features to My PlayStation on a regular basis.