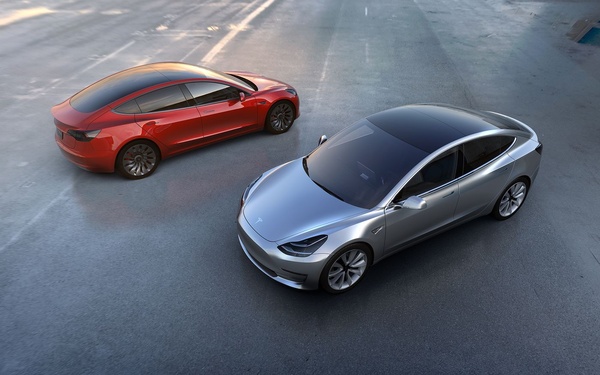 Tesla is ramping up production of its Model 3 all-electric vehicle as delays hit its bottom line and workforce.
The all-electric carmaker had aimed to produce 5,000 of its Model 3 vehicles per week by the end of 2017. Instead, almost six months later the firm is trying to hit that target by the start of July. Production issues have hit Tesla hard financially as it burns through cash on its assembly lines and the construction of its ambitious Gigafactory.
Last week, Tesla CEO Elon Musk announced the firm was laying off around nine percent of its workforce in pursuit of profitability by year's end.
A Tesla e-mail, obtained by
Electrek
, shows that Tesla is now producing around 500 of the vehicles per day to 3,500 per week. Some portions of the line are as high as 700. There are still problems with some parts of the production line however, including the paint shop at the end of the line.
Over the weekend, Elon Musk tweeted his appreciation for the Tesla team for building an entire new general assembly line in just three weeks. He also showed off a photo of the first dual motor model to come off the production line.
Amazing work by Tesla team. Built entire new general assembly line in 3 weeks w minimal resources. Love u guys so much! Pic of 1st Model 3 dual motor performance coming off the line ... pic.twitter.com/Xr55P3fmGd

-- Elon Musk (@elonmusk) June 16, 2018
(via:
Engadget
)